Socials
The West Yorkshire National Trust Volunteers are not just about work. We also plan several social events throughout the year.
Each programme usually features at least one eating activity, be it the gluttony of one of our famous Pudding Evenings, a barbecue, or simply a meal out at a local pub.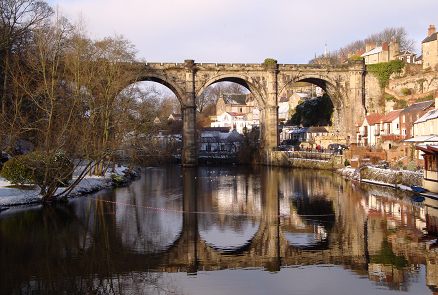 Knaresborough during one of our New Year's Day walks.
A number of country walks are usually arranged by members of the group throughout the year. A regular item is the New Year's Day Walk. What better way to start the new year?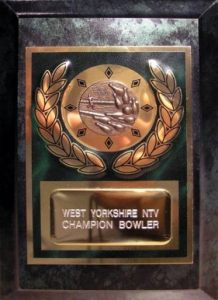 Tenpin bowling nights are popular. We even award our own trophy. View our bowling pages.
We also occasionally try our hand at flat green bowling.
Other social events in the past have included trips to National Trust properties further afield, theatre trips, canal boat day trips and days out at the seaside.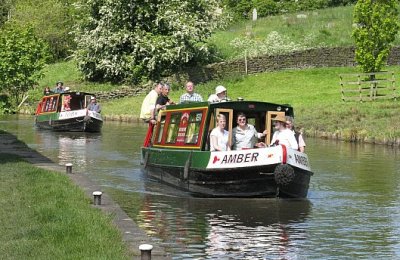 Basically, if enough of our members express an interest in doing a particular activity, we will arrange something. Take a look at our current programme.